DID YOU KNOW? At Home for Life® Sanctuary, we care for animals from all over the United States and also many foreign countries.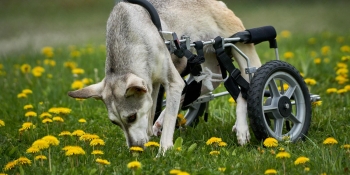 Above: We will miss Raha's beautiful smile.
Raha, the most recognized animal at Home for Life®, passed away at the sanctuary about 10 days ago. Raha was estimated to be 13 or 14 years old. Includes post from Vafa Animal Shelter including video and photos of his rescue in Iran.
Mark your calendar! The Best Pool Party of the Year is set for  Sunday, September 11 at the Town & Country Club, overlooking the beautiful Mississippi River!
Reservations are available right after the July 4th Holiday, 2022!!
Don't miss our latest video featuring Winter photos from photographer Mark Luinenburg with photos of our 7 dogs from Afghanistan: See the video: