Body
Some have been asking for an update on Una, our puppy who survived being shot in the face. With more bitter cold upon us, here's a video to warm your heart: Una and his friends enjoying a snow day earlier this week.
Above: Our winter appeal once again will feature a wonderful illustration by Iain Welch inspired by this joyful Mark Luinenburg photo of Ben
Thanks to your generous support, Home for Life® met our match challenge with our 2023 Winter Appeal, featuring  Ben, a small blind and brain damaged shepherd mix who survived a brutal beating as a puppy but who overcame that cruelty to have a happy life at our sanctuary. Ben came to us when only 6 months old and is now nearly age 14!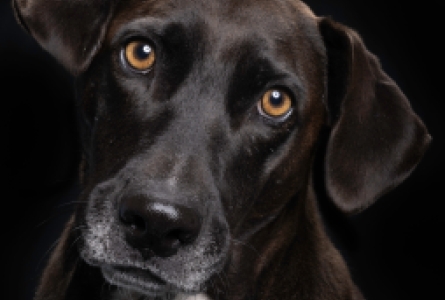 Above: Emma, who survived a broken back, in photo by Mark Edward Harris
Home for Life Featured in LENS Magazine!
Photojournalist's portraits of HFL sanctuary animals featured!
This fall, through a longtime supporter, we had the pleasure of meeting photographer Mark Edward Harris, who is based in Los Angeles, CA. Mark Edward Harris is an internationally renown photojournalist. On a recent media tour our supporter told him about Home For Life® and he wanted to visit. He is very interested in animal issues, and his book " People of the Forest", about orangutans, is not to be missed.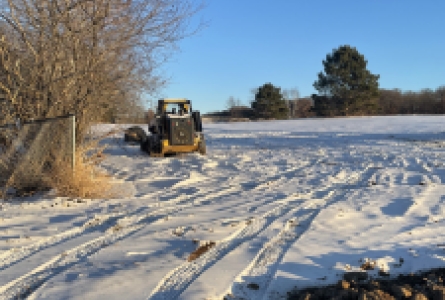 Above: It's begun! Breaking ground for the long-hoped-for Dog Training and Exercise Building