Left: Gus, a Giant Schnoodle with a Giggle Ball, and one of our paraplegic dogs from Mexico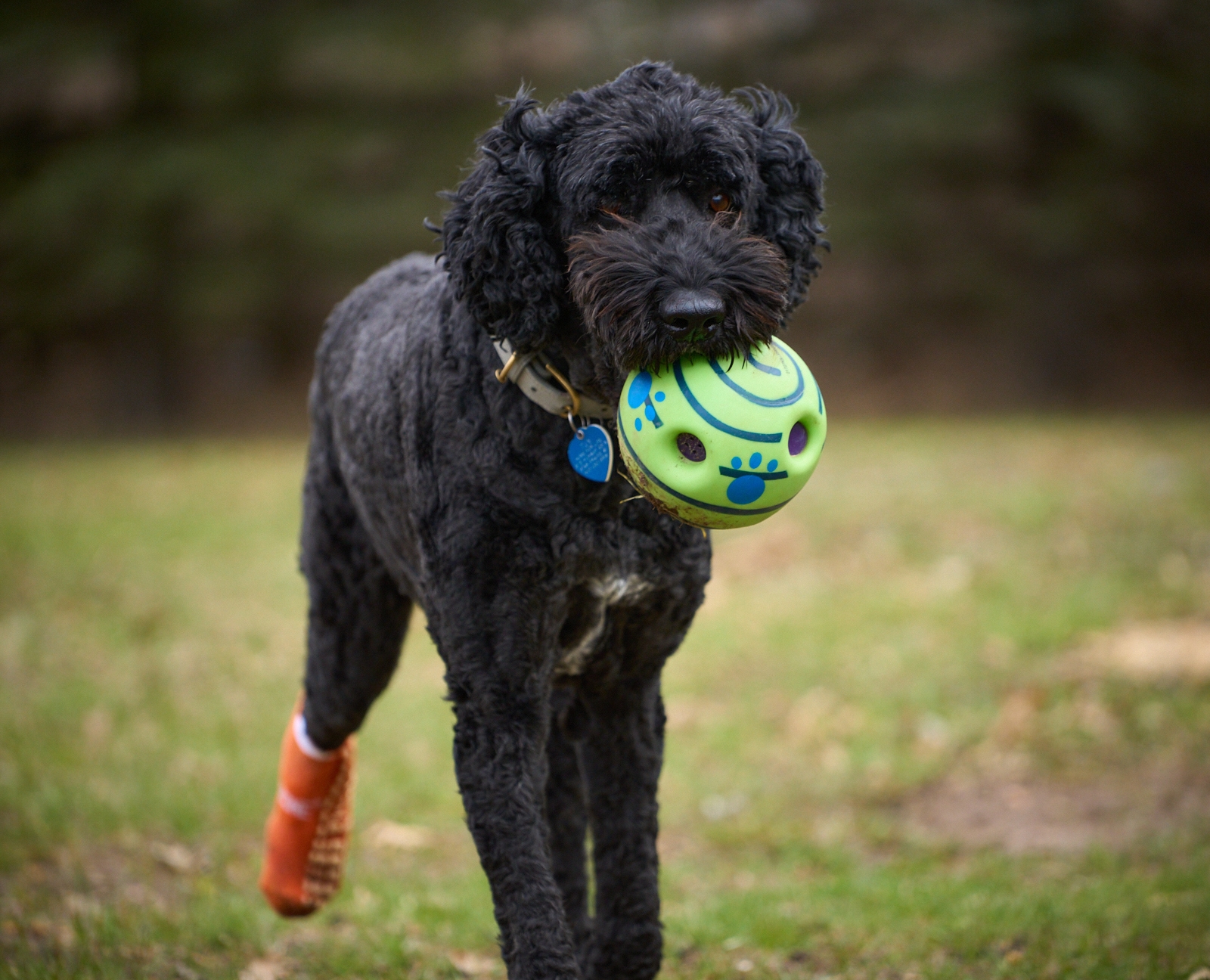 Above: Update—Breaking ground for the long-hoped-for Dog Training and Exercise Building
 

Wish you could give them all a home? You Can!
As a sponsor, your monthly or annual donation will help us to continue providing a secure, healthy environment where animals who were formerly abused, neglected, and rejected can thrive and begin again to participate in the joy of being that is the right of all living things.
Body
Some have been asking for an update on Una, our puppy who survived being shot in the face. With more bitter cold upon us, here's a video to warm your heart: Una and his friends enjoying a snow day earlier this week.