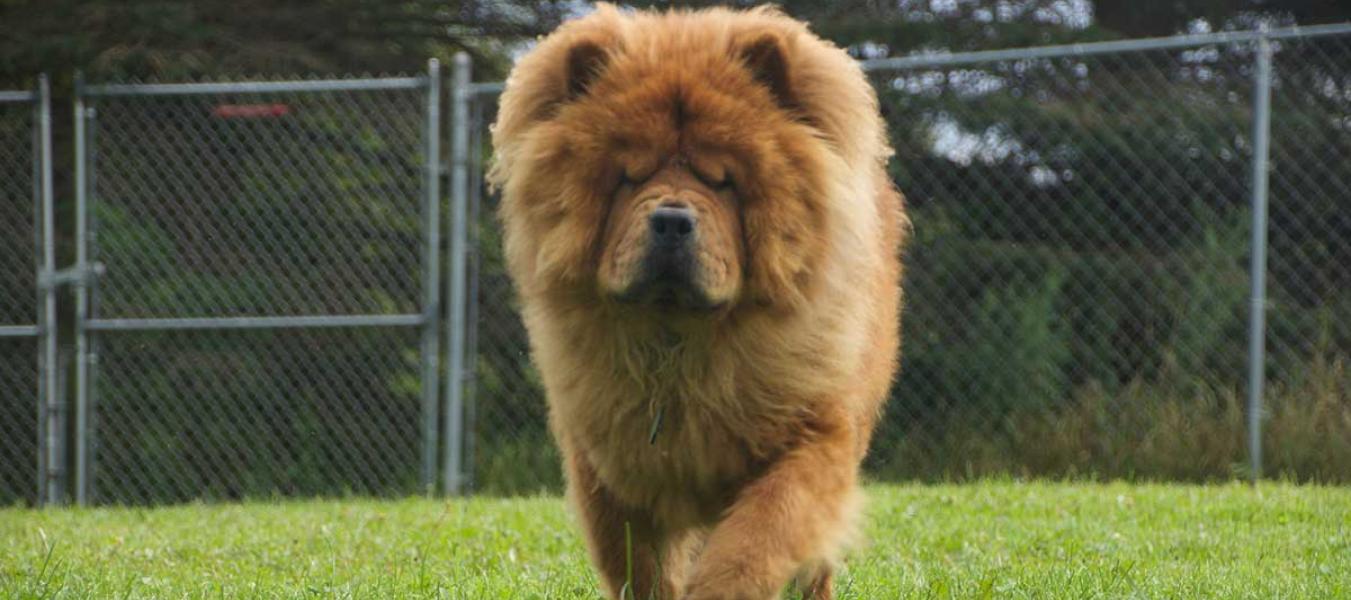 Confiscated by The City of Albuquerque's Animal Welfare Department from his irresponsible, neglectful owners earlier in 2017, the City went to Court to make sure he never returned to them. Ruffian was found by animal control agents several times running at large, and was terribly thin and matted. Repeated visits to the owners were of no use. The animal welfare agents knew he was a wonderful dog who deserved a better life than the card he had been dealt and reached out to us all the way from New Mexico this late winter to ask for help. Because of the Court proceedings Ruffian did not arrive at Home for Life® until late in  the summer of 2017. Like some rescues love the bull breeds, Home for Life® has a soft spot for Chow Chows, another breed that is so often misjudged and mistreated, but Chow Chows don't have the many resources available to help them like the pits. We wrote about Home for Life's® Chow Chows in this blog post:http://homeforlifesanctuary.blogspot.com/search/label/Chow%20Chows. Ruff looked so much like our beloved Anook, the "face" of Home for Life® (see our masthead photo of our Facebook!) that we knew we would try to help him. In the first photo the animal control officials sent us, Ruffian's fur looked to be a cinnamon color, as Anook's coat had been and it was also possible to see how very thin he was from the hard life he had led up to the time he was rescued by the City of Albuquerque. But now that he's at Home for Life®, and his fur groomed and grown out, Ruffian's fur has actually turned out to be a beautiful red color, like the coat of our first Chow Chow at Home for Life, Foxy.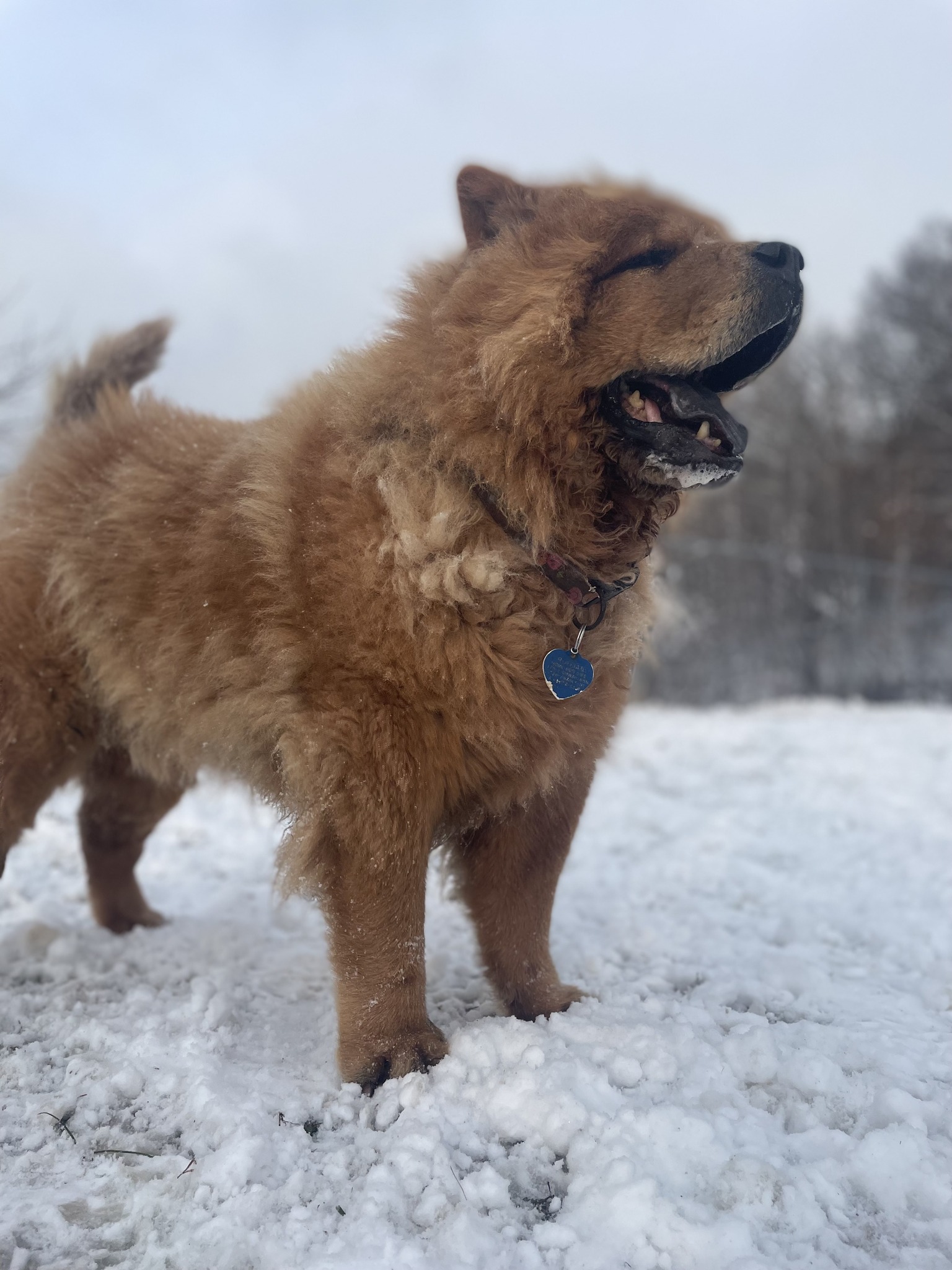 The animal control advocate sent us this information about his case in their request for help for him: "Rox (we changed his name once he came to Home for Life®) is a 3-year old neutered male Chow who entered the Albuquerque Animal Welfare Dept. on 3/25/17 as a stray after repeated reports of roaming and many Officer visits. After repeated reports of roaming and faulty enclosure, Rox was deemed dangerous. Additionally, his person has been deemed an Irresponsible Owner under the Angel's Law of the City of Albuquerque, therefore, we will not return him to his person. This leaves him only two options: euthanasia or permanent sanctuary placement. The laws states:
"If a dog is determined to be unadoptable, the Department shall not place it in the general population or for adoption. The Department may transfer ownership and custody of such dogs to third party organizations specializing in the long-term care of unadoptable dogs only when such organizations retain sole permanent custody and ownership over unadoptable dogs and whose policies prohibit the adoption, fostering, or transferring of unadoptable dogs."
He was evaluated today by a member of our behavior team: Rox was easy to leash and engaged immediately with me to come out of the kennel. His fur is VERY matted so I am sure it doesn't feel that great to be petted; however, he allowed petting. I gave him treats and found he relies heavily on scent as his sight is actually quite poor due to breed and skin over eyes. He was initially more standoffish; however, within minutes was very soft and friendly. He doesn't know ANY obedience cues that I can say which rules out this dog being a trained service dog. I was able to play a bit just running in the yard with him; however, he also doesn't seem to recognize play with toys. I enjoyed his company and then took him to the supervisors offices to see how he handled strangers.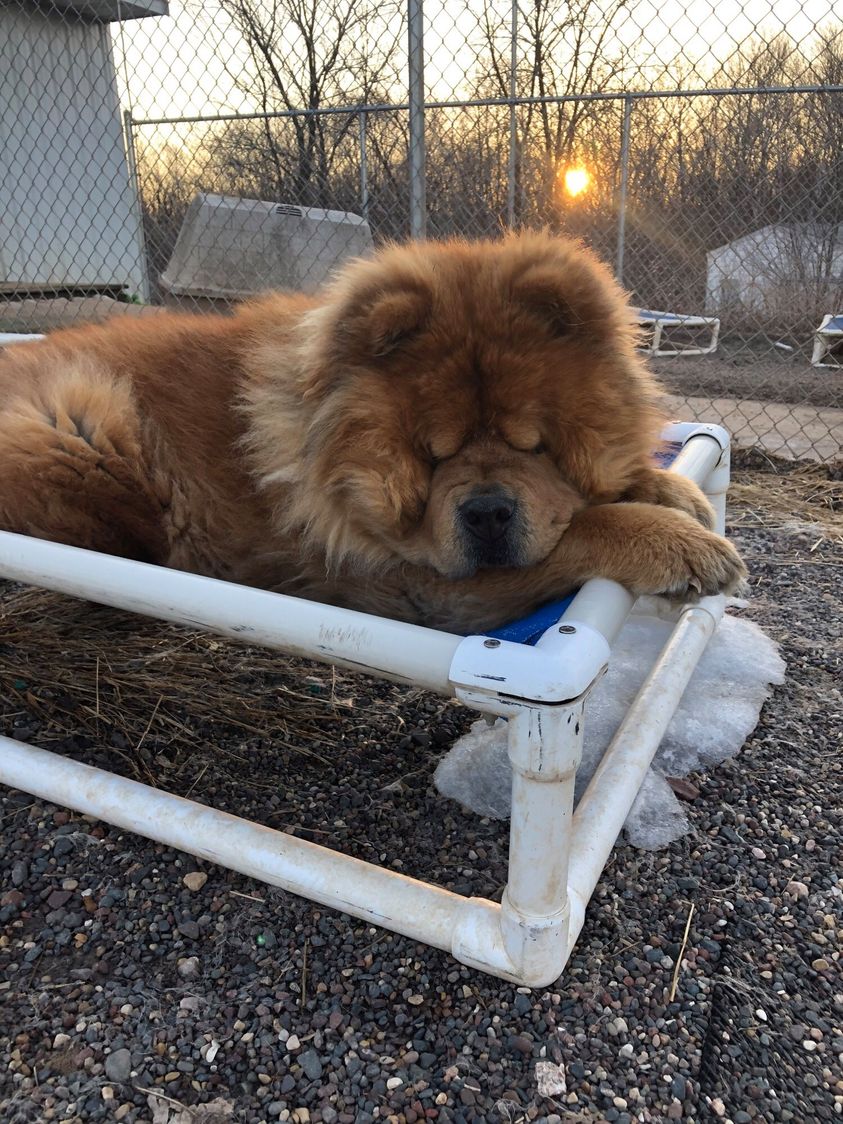 We will always be grateful to the animal control professionals of the City of Albuquerque who recognized that Ruffian was a good dog who had been victimized by his circumstances and diligently worked to save his life, protect him and find him a safe landing and a Home for Life® at our sanctuary. They raised the funds to fly him to us (he flew from New Mexico to Minneapolis where we met his flight - Home for Life® is about 45 minutes from the Minneapolis/St Paul International Airport) and, realizing that first impressions count, even groomed him to remove his mats and tangles so he would look his very best when he emerged from his travel crate.
Ruffian loves to be outside and can now enjoy the outdoors safely and not at risk from cruel people, cars and other animals. He shares a townhouse with pitbull mix Tiger and Mahtab, a sighthound mix, from the Vafa Animal Shelter. It's so interesting that this eclectic group of dogs have found friendship and peace together.
All three came from such diverse locations: Albequerque, New Mexico; Chicago; and Iran - yet they shared a background of neglect and abuse and have found common ground and companionship now that they are at Home for Life®. 
The winter of 2017/2018 is his first experience of crisp temperatures and first time seeing snow; and with that big coat, like his very own parka, we suspect he was going to love being Home for Life® in the north. As you can see by the video, shown below, Ruffian is a natural snow bunny! It is so gratifying to see this wonderful dog, happy and safe and cheerful no matter how frosty it gets or how much snow falls!