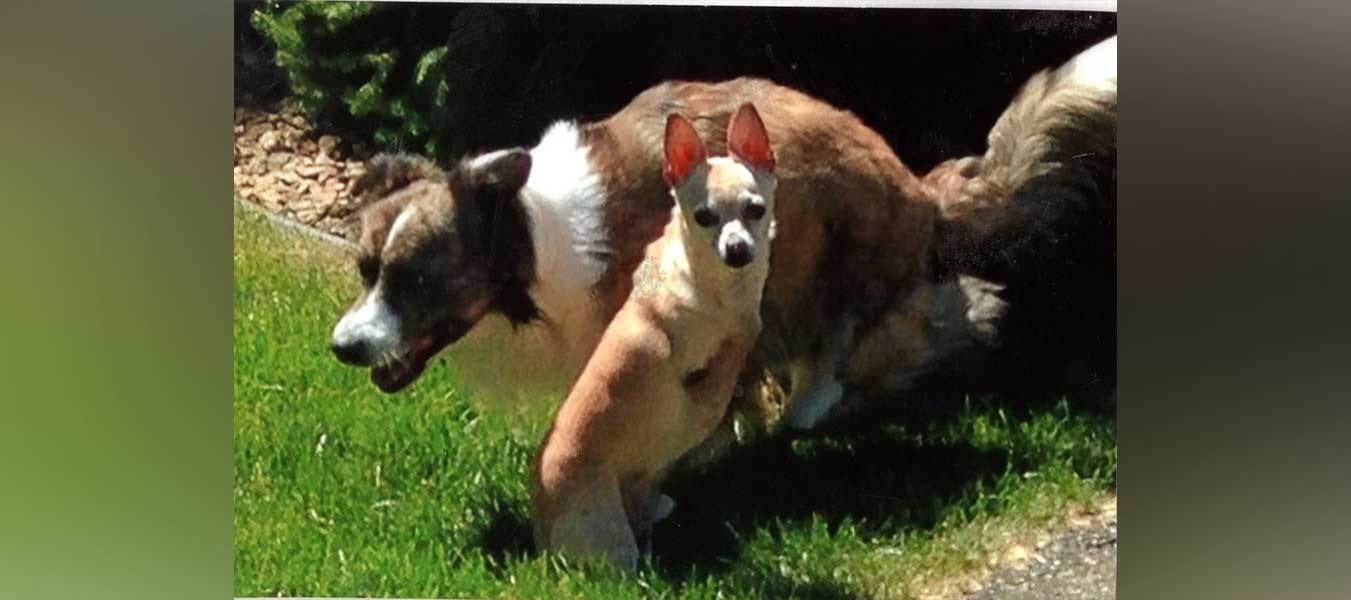 Cesar (above with Nino) is a Chihuahua born in Minnesota, but his mother rejected him when he was only a few weeks old as he was born with no front legs. He came to Home for Life® at only 2 weeks old and was bottle fed every couple of hours until he could eat on his own. And that's the story of how he happened to be along on the photoshoot when Cesar Millan was in town for one of our galas; Cesar (Millan) posed for a few promotional photos for our gala with some of our other Home for Life® dogs but then spied the little Chihuahua puppy in the box, waiting for his next hourly feeding. Although Cesar Millan is known for his ability to manage the biggest and toughest dogs, one of his favorite breeds is the Chihuahua and he was delighted to meet the little puppy, and immediately picked him up. You can see his authentic delight to meet this tiny puppy in this photo by Mark Luinenburg, spontaneously obtained after a long day and photoshoot.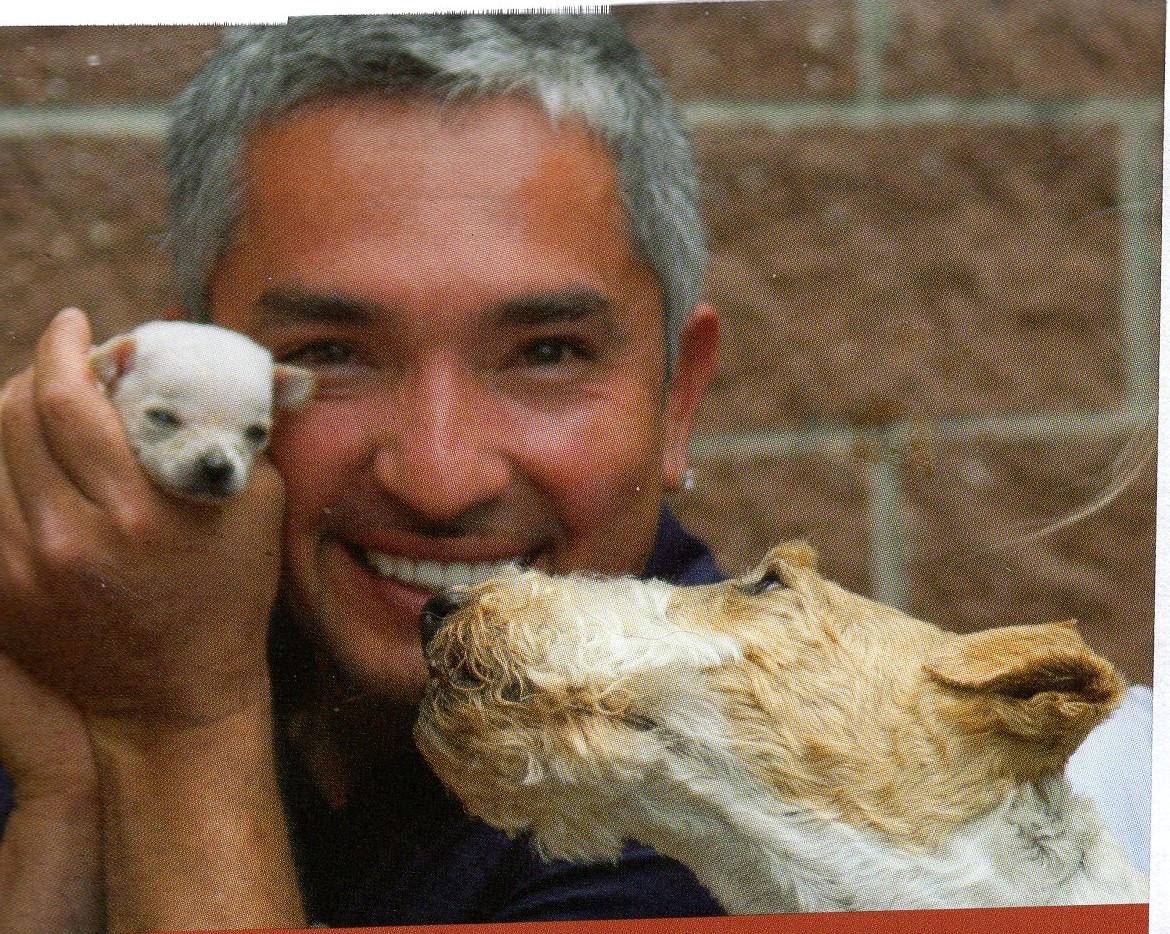 At that point the pup did not have a name—we were just focusing on making sure he was getting enough to eat and would survive. Millan right there and then christened him Little Cesar after the Dog Whisperer himself!  That's quite a legacy to live up to but Cesar has grown into his name and is now 14 years old (born May 2007). Missing front legs is much more challenging since most of the weight of a dog is carried on the front. Cesar has a cart but prefers to hop or be carried like a little emperor from one location to the other. What is remarkable for the other dogs is Cesar's strong and determined spirit: it's those characteristics that they respect and respond to rather than the physical deformity.      
Read more about Home for Life's two-legged dogs here: Home for Life Animal Sanctuary: two-legged dogs.